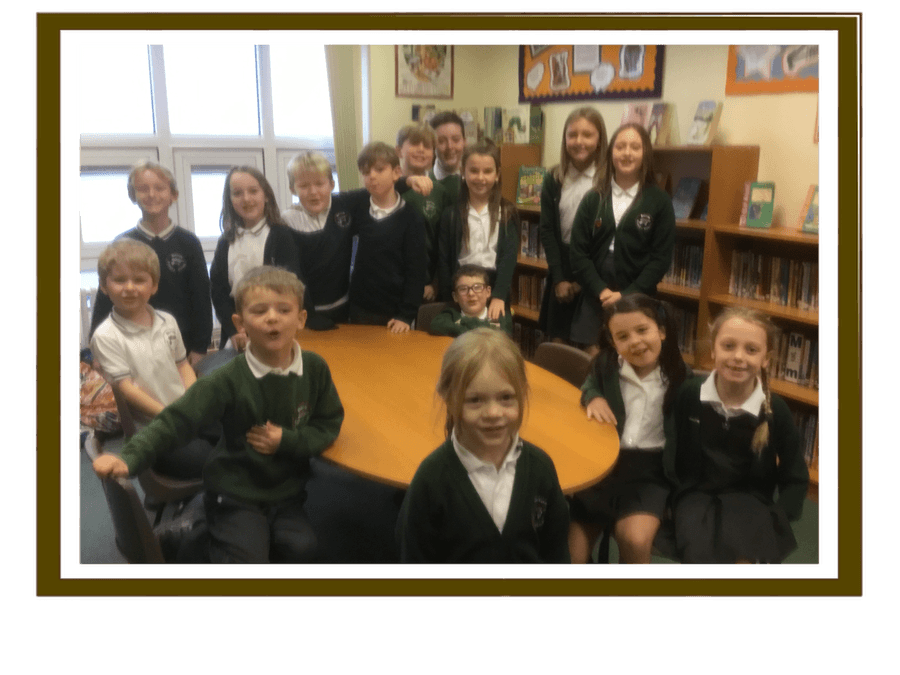 School Council:
School Councils are FOR pupils and LED by pupils.

Our School Council is made up of fourteen pupils – one boy and one girl from each year.
EYFS Tyler & Juliet
Year 1 Jaxson & Sophie
Year 2 Ruby & Bobby
Year 3 Erin & Frank
Year 4 Naomi & Xander
Year 5 Phoebe & Charlie
Year 6 Jacob & Katie

Our Council Representatives are democratically elected every year, during the first two weeks of the autumn term.

School Council representatives meet each Tuesday to discuss issues and suggestions. After each meeting the representatives report back to their respective classes to share items discussed in the meeting and decisions made.

EVERY PUPIL in the school can suggest issues to be discussed at school council meetings.

Our School Council have already represented the school during the re-opening of the Co-Op. We have also organised our first 'Bun Day'!