Welcome to Class 5
Welcome to class 5's page. Our class teacher is Mrs Irshad and our Teaching assistant is Mrs Miller. As usual, there is a lot to look forward to in class 5.
Don't forget, our P.E days are Tuesday and Friday and our library day is Wednesday.
Please keep coming back to have a look at photos of all the amazing activities the children get up to, as we love to share all of our fun and learning with you all!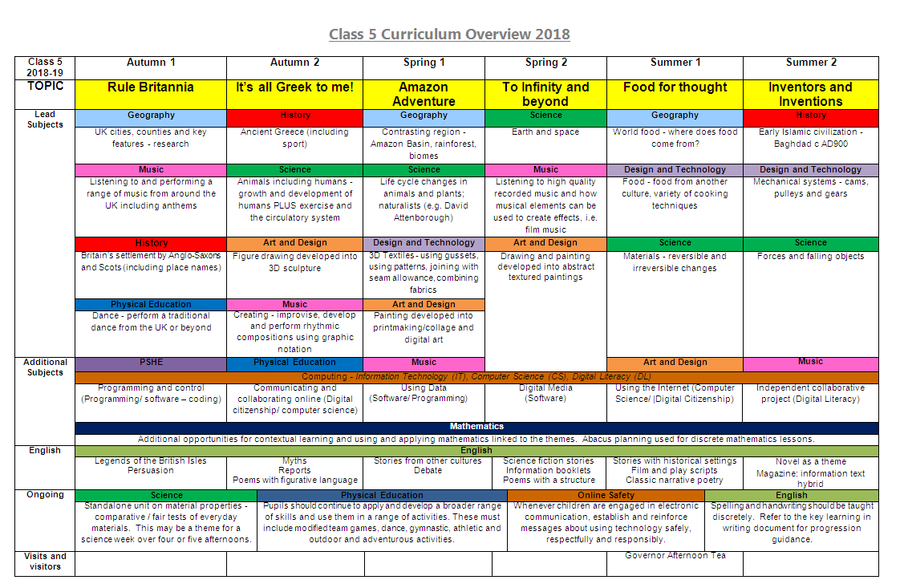 Class 5 enjoying World Book Day
Ribblesdale teacher Mrs Fletcher pupils presented the Class 5 pupil with prizes for winning a 'Victorian Christmas' writing competition
We made Gingerbread Men using sewing techniques!
Class 5 took part in a workshop – 'How to be a hero in Ancient Greece' - Wednesday 12th December 2018
We made Greek Pottery as part of our topic work
We enjoyed working with the teachers from Ribblesdale to learn about 'A Victorian Christmas' - Monday 10th December 2018
The pupils took place in a tea party as part of 'Whalley Remembers'
Class 5 visit to Clitheroe Castle for 'A WW1 experience' - Thursday 8th November 2018