Welcome to Class 2
Welcome back to our existing Class 2 pupils and a big hello to our new children who have moved up from Class 1.
Mrs Cox and Mrs Moore are really pleased with how well everyone is settling in and are looking forward to all the exciting things that we will be learning about this school year. Take a look at our curriculum map to find out more!
Our library day is Thursday and PE will be take place on a Monday and Friday. Please could PE kits be kept in school at all times as sometimes additional sessions are arranged.
Reading books will be swapped on Monday, Wednesday and Friday and spellings will be sent home in bags at the end of the week. A new maths game will be allocated to active learn at the end of most weeks linked to our unit of work.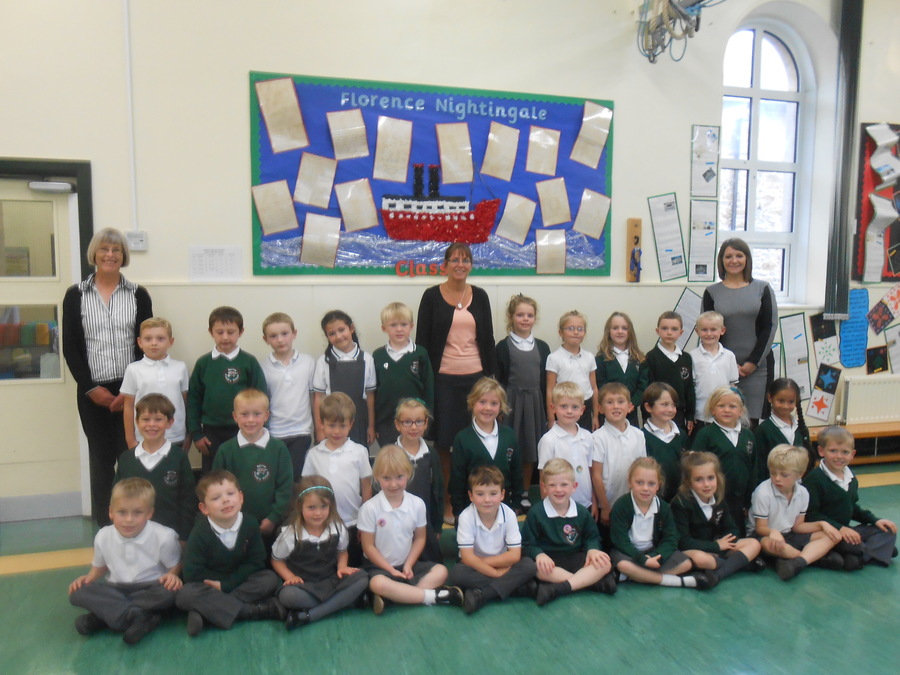 Library Day
Our library day is Thursday.
Our beautiful winter trees! Mrs Cox is very pleased with our artwork and can't stop looking at the display!
Enjoying Breakfast with Santa. FOBS organised a lovely breakfast first and then the children all spoke with Santa and received gifts.
Practising hard for our 2017 nativity, It's A Baby. The children put on a wonderful performance for pre-school children, juniors and their adults.
We have written rhyming poems about monsters and added some fantastic illustrations to our work.
Class 2 children had great fun learning about France during creativity week. They enjoyed singing French songs, baking madeleine cakes, creating artwork in the style of Henri Matisse and finding out about the city of Paris.
Our beautiful snails are on display in the hall. Come and have a look!
We enjoyed working in groups to make model playgrounds in DT.
Children had a fabulous time during our Spring Term Creativity week. The focus of the week was Science and our topic was materials and mixtures. We had a great time with our Mad Scientist, Alana, making fizzing volcanoes, slime and snot tubes. We also enjoyed making clay models and sweets.
Our spring displays. We have been thinking about how to be a good friend in PSHE and we have written letters as Florence Nightingale in History.
Class 2 children have enjoyed learning about life in Brazil. We finished our topic with a Samba workshop where the children learnt to play samba music and enjoyed dancing to the rhythms.
Dressing up as our favourite characters for World Book Day 2017. We enjoyed listening to a storyteller in the morning and buddy reading in the afternoon.