Welcome to Class 1!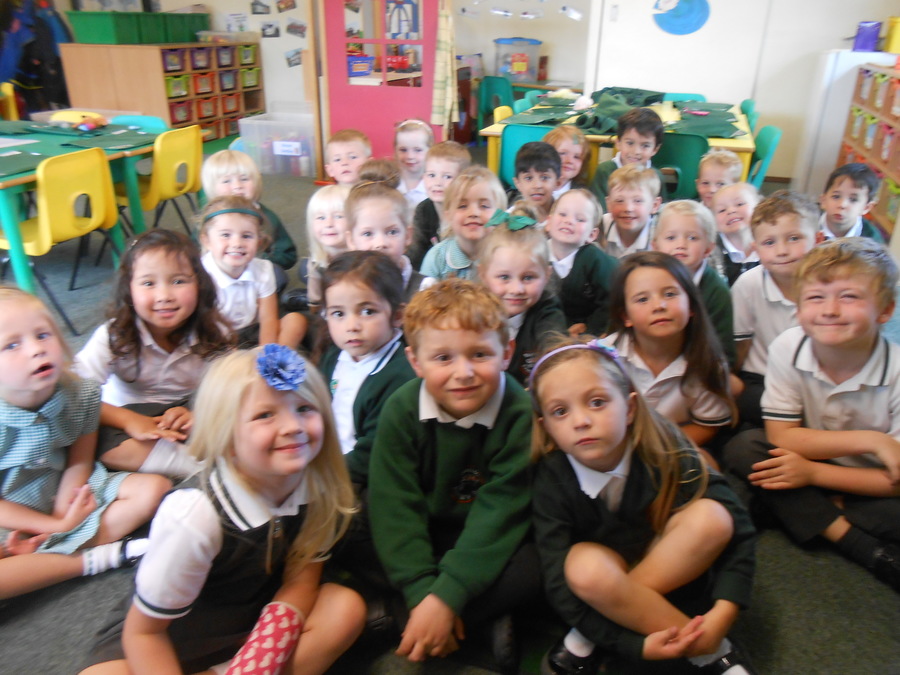 Miss Holden ,Mrs Jones and Miss Howarth are pleased to welcome the new Reception children to our class. They are settling in well and the Year One children are are being fantastic role models in helping them to settle in
Library Day
Our library day is Tuesday.
'Cultural Awareness' Creativity Week Italian cooking lesson
Class One have really enjoyed finding out all about Italy. We have found famous buildings such as the Colusseum, Vatican and Leaning Tower of Pisa fascinating, enjoyed listening to Italian music during our lessons and been learning to count and say colours in Italian. On Thursday we made bruschetta using olive bread, garlic, olive oil, mozzarello, milano salami, tomatoes, olives and basil. Yummy!
'Mad Mixtures Science Workshop' during creativity week
Measuring capacity in maths
We had lots of fun singing, dancing and playing instruments when Sambabamba man came to visit. He helped us learn how to keep to the beat of the music and told us about Brazil
Making models in Design Technology